This evening I put out the recycling the same time as my neighbor Joe. Joe was one of the first people on this block that we met. His apartment is in the house next to ours and he was sitting outside while we were moving in.
Joe is retired. He is from Italy and moved to the US in high school. He spoke no English when he moved here. Everyone on the block knows Joe, especially the kids. He's our block's grandpa.
He told me how much he appreciates that no matter what is going on in the world, whenever he sees me I have a smile. I appreciate that about him as well.
It was a warm enough day to enjoy a bit of a walk in Prospect Park. While there were lots of people there, they were generally in small groups and keeping their distance.
The winner of the social distancing game during the walk was definitely this swan.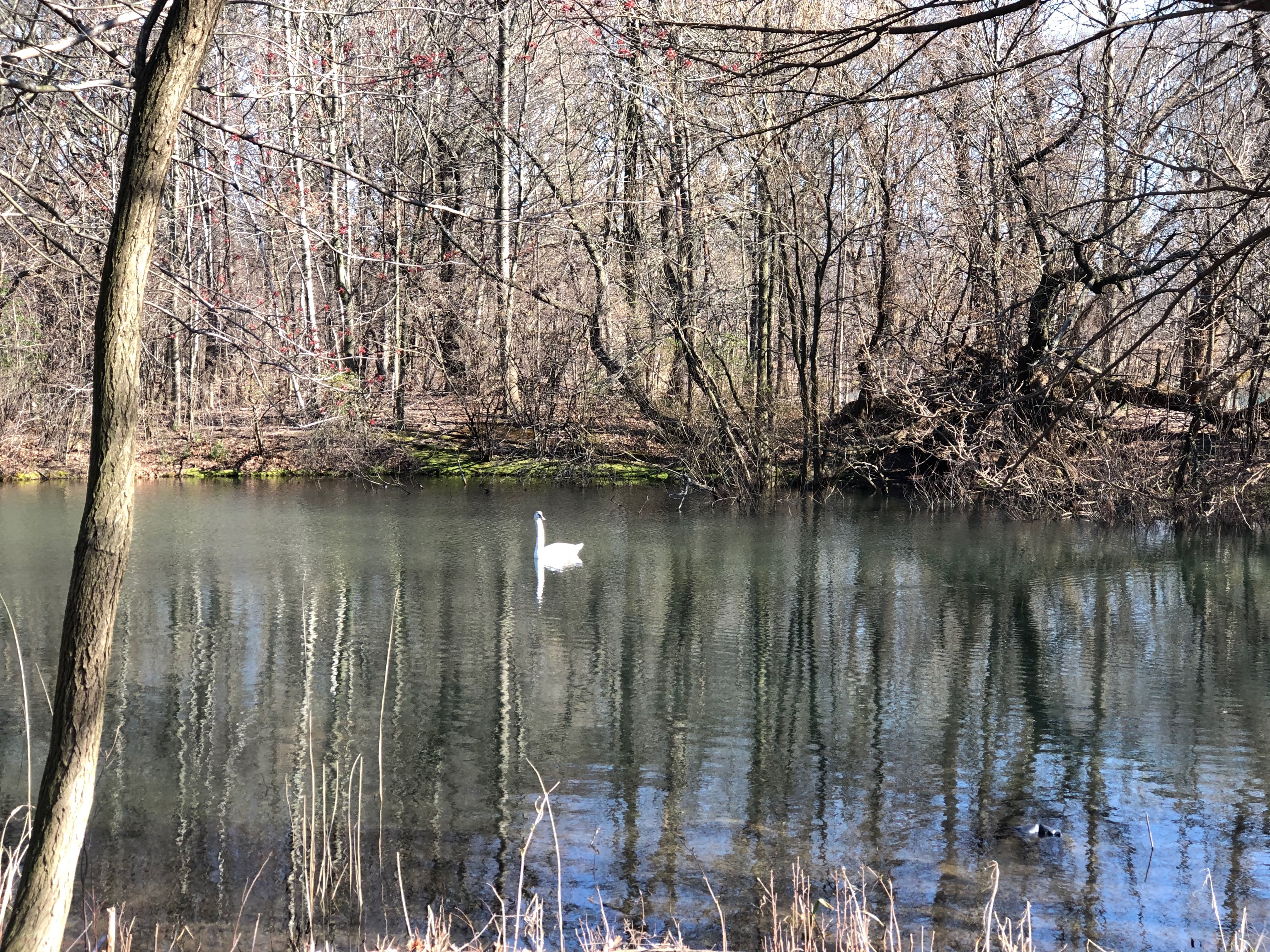 We ended the evening with episodes of Star Wars: Clone Wars and His Dark Materials. Both are great examples of shows that can speak to different age groups in different and powerful days.
We did not watch the Democratic Debate. I've seen Grumpy Old Men before and I'm good. Just let me know who to vote for in November.